Are you tired of your photos looking
dull and boring?
Our composition cheat sheets have you covered. With clear, concise information on all the essential elements of composition, you'll never be unprepared again.
The perfect companion for any photographer.
Print one out whenever you need it.
As a photographer, continually refining your understanding of composition is essential for creating captivating images.
Navigating the multitude of compositional rules and methods can often be daunting due to the sheer amount of information to absorb and remember.
This is where photography cheat sheets focused on composition become incredibly useful. These valuable resources distill complex compositional knowledge into straightforward, easy-to-reference formats. They provide you with the information you need about composition, precisely at the moment you need it.
Whether you're an experienced professional or a beginner in the field, photography cheat sheets can significantly enhance your understanding of composition and elevate your photographic practice.
These cheat sheets consolidate crucial composition-related information, allowing you to concentrate on what truly matters – composing striking photographs.
Whether you're in the midst of a photography adventure or exploring creative possibilities closer to home, photography cheat sheets offer you the necessary knowledge and inspiration to craft your most compelling compositions yet.
Not only packed with useful information, they're also beautifully designed. With clear, easy-to-read text and colorful, eye-catching graphics, our cheat sheets are a pleasure to use.
They're the perfect companion for any photographer, whether you're a beginner or a pro.
12 Critical Composition
Cheat Sheets
Covering the Elements of Composition:
Print them out and
take them with you
Our photography cheat sheets are available in a digital format (easy PDF file download), which means you can access them on any device, whether that's your phone, tablet, or laptop. And because they're digital, you can easily print them out if you prefer to have a physical copy.
This makes them the perfect companion for any photography adventure. You can take them with you wherever you go and refer to them whenever you need a quick reminder or tip.
The many visual aids help to simplify complex concepts and provide a clear, concise understanding of the elements of composition.
The current deal
which ends soon!
Our team of photographers, writers, a graphic designer, and layout designer have been working tirelessly to bring you the ultimate PictureCorrect Photography Cheat Sheets. They have spent countless hours researching, writing, designing, and perfecting each sheet to ensure they provide the most valuable and comprehensive information for photographers of all levels.
It was a tremendous effort to make sure the cheat sheets are not only informative but also visually pleasing. Hard work and dedication have resulted in a truly exceptional product that we believe will be a valuable resource for all photographers.
The cheat sheets will eventually retail for $49 to recoup our investment of time and resources, but for a limited time to help launch the product, they will be available for only $9. Don't miss out on this amazing opportunity to take your photography to the next level.

90-Day Money-Back Guarantee:
You love the Cheat Sheets or you don't pay for them. Simple as that.
Here are a few key benefits of using a
photography cheat sheet while out taking photos:
Quick reference: A cheat sheet can serve as a quick reference guide for common photography techniques, such as composition rules. This can be especially useful when you're trying to quickly set up a shot and don't have time to consult a more comprehensive resource.
Memory aid: A cheat sheet can help you remember important photography concepts and techniques, especially if you're just starting out in photography.
Reminder of best practices: A cheat sheet can serve as a reminder of best practices for taking photos, such as which elements of composition can be used in a given scene.
Personalized guidance: Print one whenever you need it and write on it or take notes on your progress. This can be a helpful way to customize your photography education to your specific needs and interests.
Handy tool on location: A cheat sheet can be a handy tool to have on location, especially if you're shooting in an unfamiliar location or under difficult lighting conditions. It can help you quickly recall key techniques and concepts that can help you get the shot you want.
Encourages experimentation: A cheat sheet can encourage you to try out different photography techniques and concepts, as it provides a quick reference for various options. This can help you learn and grow as a photographer, and can also help you develop your own style.
Be prepared
so you never miss the shot again:
Your go-to guide for mastering the art of photography! This compact, easy-to-use reference covers all the essential elements of composition for eye-catching photographs.
Whether you're a beginner looking to learn the basics or an experienced photographer looking to brush up on your skills, our photography cheat sheets have you covered. With clear, concise explanations and helpful illustrations, it's the perfect tool for anyone looking to improve their photography.
Take our photography cheat sheets with you wherever you go and never miss a shot. They're small enough to fold up and fit in your pocket or camera bag, so you can easily access it whenever you need it.
Don't miss out on this indispensable photography resource. Get your photography cheat sheets today and start taking stunning photos!
Join the
Millions of Photographers

who have improved their photography through PictureCorrect Inc.
"I started to read...and soon there was a big grin on my face as I realized I would soon be able to use my camera. I had given up hope. Your clarity and simple language reached me loud and clear. I send you a big THANK YOU for finally clearing the cobwebs from my inability to use my camera."
"This has been my favorite photography website for a number of years. I just wanted to thank you for providing this wonderful enjoyable and the educational articles. I continue to enjoy checking in frequently and improving my photography knowledge."
"Still reading the tutorial through for the first time, but love, love, love it so far. THANK YOU for all of dedicated, passionate and so worthwhile work that you put into this. Did I tell you that I am enjoying it? AMAZING!!"
"As a novice photographer I have found that PictureCorrect is one of the best sources available...I find that not only is the knowledge and experience that is shared in these articles excellent, it also motivates me to continue my journey in becoming a better photographer. Keep up the good work!"
Free Bonus Today:

3 Important Camera Setting Cheat Sheets
Learn the crucial relationship between aperture, shutter speed, and ISO in one glance. This handy guide will help you achieve the perfect exposure for your shots and make your photos stand out.
Discover the secret to capturing stunning, sharp images with that dreamy, blurred background every photographer desires. This sheet will walk you through the world of aperture and depth of field, giving you complete control over the focus and style of your images.
Autofocus Modes Cheat Sheet
Say goodbye to blurry, out-of-focus shots. This sheet will teach you all about the various autofocus modes your camera has to offer, enabling you to capture tack-sharp images every time.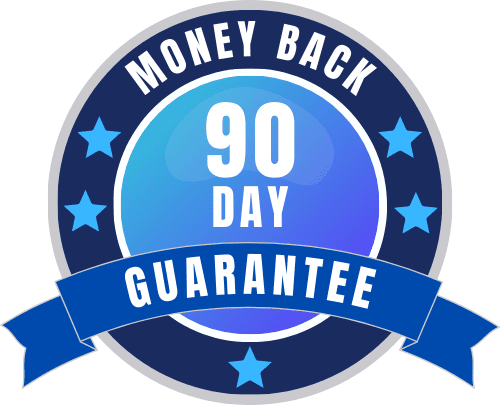 Our Cheat Sheets also come with a 90-day money back guarantee. If you are not completely satisfied with your purchase, simply contact us within 90 days of your purchase and we will refund your money in full. No questions asked.
We are confident that our Photography Cheat Sheets will help you improve your photography skills and take better photos, but if for any reason you are not satisfied, we want you to feel comfortable making the purchase and know that you can get your money back if needed. So there's no risk in trying them.

90-Day Money-Back Guarantee:
You love the Cheat Sheets or you don't pay for them. Simple as that.
© Copyright 2023 by PictureCorrect, Inc. | Privacy